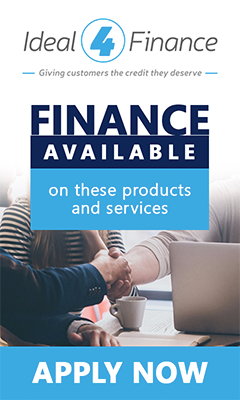 £1100 including vat
This is our 10 day plastering course covering walls and ceilings and you will undertake a wall plastering assessment AND a ceiling plastering assessment during the course. The certificates you will receive upon meeting the criteria of the assessment will be a CITB Cskills Level 1 Plastering Walls unit accreditation and Cskills Level 1 Plastering Ceilings unit accreditation.
Please note: This 10 day plastering course is a UNIT ACCREDITATION certificate.
If you would like the FULL level 1 qualification: CITB Cskills Level 1 Certificate in Plastering then you will need the 10 day course CITB Cskills Level 1 Certificate course. The full qualification is £100 extra to this unit accreditation course.
CITB Cskills (Construction Industry Training Board) Construction Skills are the awarding body for construction NVQ's so the CITB Cskills brand and logos are well known within the construction industry. This unit of accreditation CITB Cskills Level 1 Plastering Walls and Cskills Level 1 Plastering Ceilings will show potential employers or customers your competence in your chosen trade.
This 10 day Plastering course is ideal if you are wanting to start a career in plastering and eventually move on to gain your NVQ level 2 in full plastering.
An intensive hands on plastering course suitable for all tradespersons looking to add more skills. Or a complete beginner looking for a career change.
No previous experience is needed. This plastering course provides a wealth of background information as well as five days of intense training. A course suitable for beginners, tradespersons even enthusiastic DIY'ers.

You will be given a set of plastering tools to use during the course. You will work in your own full size plastering training bay which is bigger than most small bedrooms or bathrooms (2.4m in length and full room height at 2.4m). You will not share your bay! We only have 5 plastering training bays to ensure you are taught to the highest standard with a low student to teacher / trainer ratio. The room is filled with various scenarios – stud wall, block wall, pre-skimmed wall, a window, a block wall corner and everyone's favourite – a decent size ceiling!


Once you have boarded and prepared your room (plastering training bay) it will be time to get messy – yes we would advise you to bring a change of clothes or a decorators over suit because once you start plastering a ceiling for the first time it can be messy. Once you have an hour or so under your belt and start to learn the technique you will start to get more on the ceiling then our floor.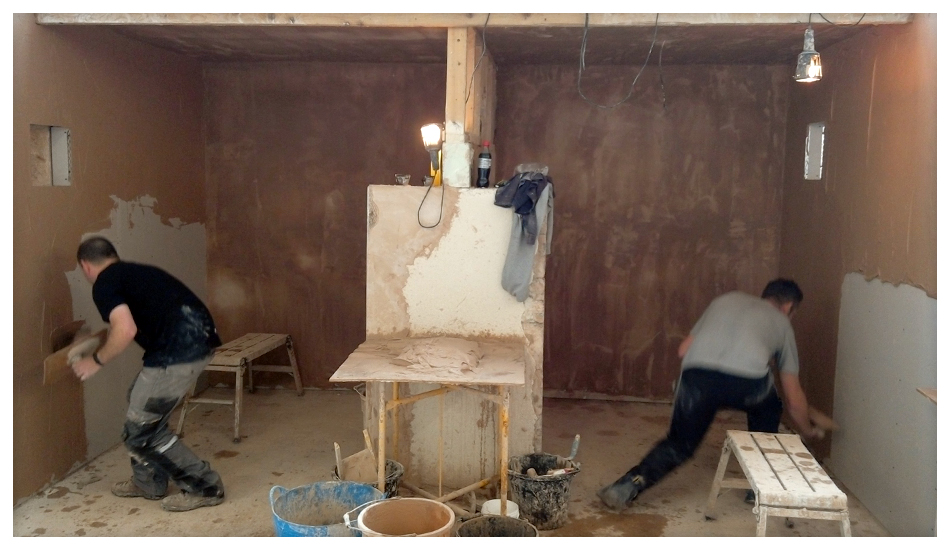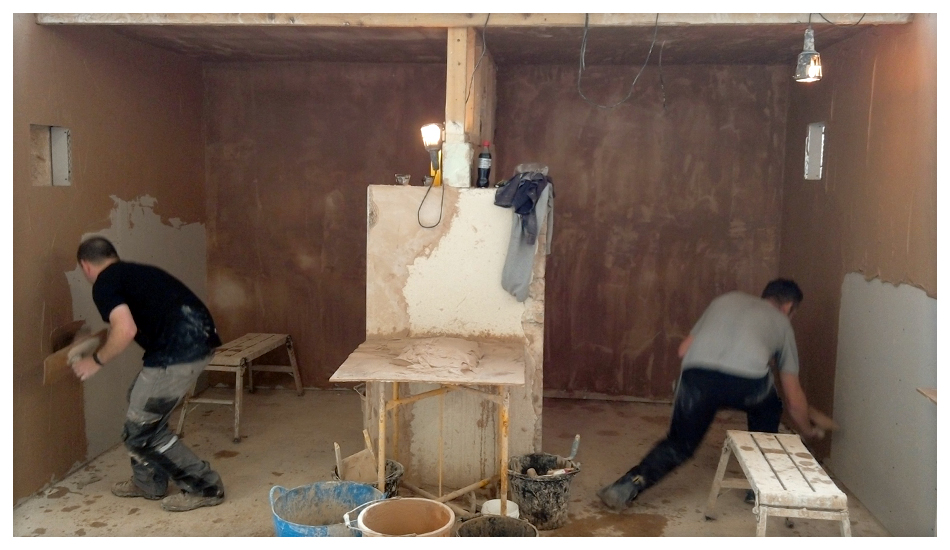 Plastering walls will be next and this is when your arm will appreciate our nice big plastering training bays! 2.4m high and 2.4m long plus a window to trim up too.

You will then cover overs-skimming over previous work and repair plastering. The repair plastering requires you to bash a few holes in your work and is sometimes hard for you to accept but you will soon get over it. Feathering in (technique used on larger walls) will also be covered. Board fixing (dot and dab) will be used to board and plaster the block wall.

Plastering the full wall and ceilings will be tackled now as a complete project and not separate like the first week, you will also cover more advanced techniques such as plastering arches and curves on either walls or ceiling. We can sometime do both if time allows. The traditional method (which is still required) of plastering onto block work (bay and screed) will be used rather than board fixing (dot and dab).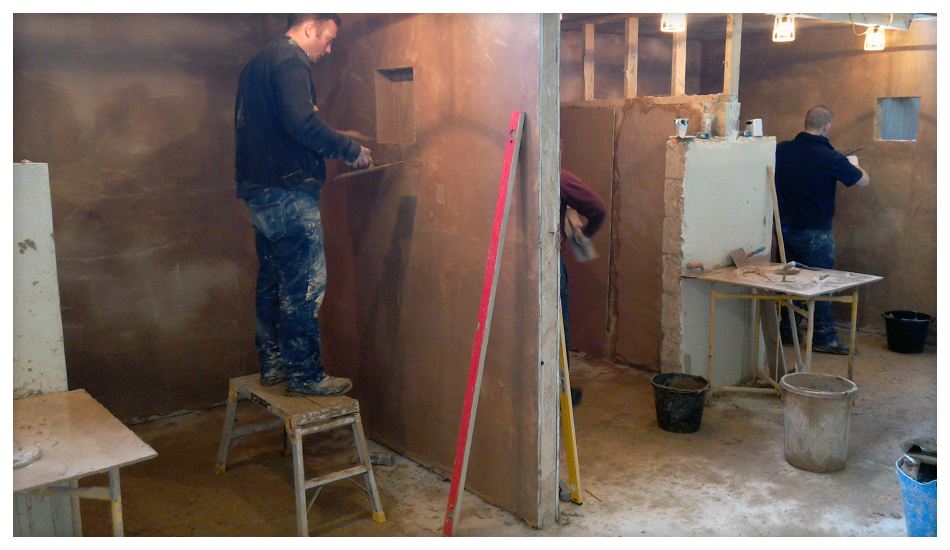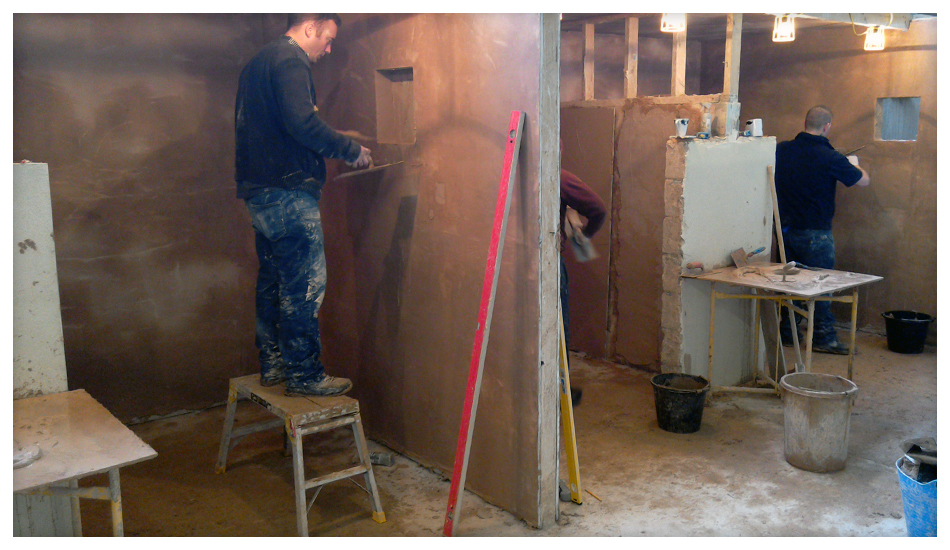 Making use of the large training bays to perfect your plastering technique and build your confidence ready to take on a variety of work once you have completed the course.

Working with K-Rend onto block work (getting very popular now) to create a coloured render face which is now specified on quite a few new builds. K-Rend comes in a variety of colours so may be applying white, beige or even terracotta and does not need painting!
By the end of the 10 days level 1 plastering course we aim to have you ready to take on most plastering or rendering jobs.
Plastering Course contains:-
Health and safety
Business start up
What plaster goes where
Skimming to plasterboard
Setting of finishing beads
Skimming to existing plaster
Repair plastering
Bonding and skimming
Setting bonding beads
Plastering to ceilings
Repairing ceilings
Monocouch render (K REND)
All hands on. Information hand outs will also be supplied.
You will go home with a clear practical and theoretical understanding of plastering in itself and as a trade. From this course you may decide to go on to further training or set up as a plasterer. You may even use it as part of your work as well as plumbing, tiling or kitchen fitting. All equipment is provided for the course, you will need steel toe capped boots and throw away clothes as you will mostly likely get messy.
Extra content covered on every YTA course.
Tricks of the trade throughout the course
Full Measuring and In-Depth Quoting based on your full size rooms.
Marketing Techniques
Business cards, logo design and how to advertise
Insurance, TAX, CIS scheme and CSCS cards
Business Start Up
Course progression and NVQ's
Please feel free to arrange a visit prior to booking. Take the tour and have a chat to students actually on the course.
The 10 day plastering course is £1100 inc vat.
Please note: This course is only £100 difference (one more level 1 unit) from the full level 1 in plastering which we also offer over 10 days at a cost of £1200

To book please phone or the YTA Team
YTA TRAINING AND ASSESSMENT LTD
Unit 12a Factory Street, Dudley HIll, Bradford, BD4 9NW, West Yorkshire.
Tel: 01274682199
For more information please phone or fill in the enquiry form on the contact page
Courses are held every week Monday to Friday.
All Course Times are: 9.00am – 16.00pm
The Centre opening times are 8:30am to 5pm