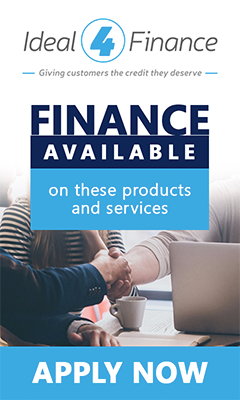 £1100 including vat
This is our 10 day wall and floor tiling course and you will undertake 4 CITB assessments to achieve a FULL qualification (CITB Cskills Level 1 Certificate in Wall and Floor Tiling).
You wil be trained and assessed on the following units:
CITB Cskills Level 1 Health and Safety in construction trades

CITB Cskills Level 1 Communication effectivley in construction trades

CITB Cskills Level 1 Wall Tiling

CITB Cskills Level 1 Floor Tiling
CITB Cskills (Construction Industry Training Board) Construction Skills are the awarding body for construction NVQ's so the CITB Cskills brand and logos are well known within the construction industry.
The full qualification you will complete over the 10 days will be CITB Cskills Level 1 Certificate in Wall and Floor Tiling and this will show potential employers or customers your competence in your chosen trade.
Note: This tiling course can be split into two seperate weeks. E.g: No extra cost for split dates. Please feel free to arrange a visit prior to booking so you can see for yourself and chat to students on the course!!
The first week of this tiling course is the 5 day Tiling course. The second week of this course is the YTA Advanced tiling course with the CITB Cskills Level 1 assessments. The 2 weeks course (10 days) is detailed below.
Monday

Starting with health and safety and then moving on to preparing surfaces and setting out tiling of the kitchens. Cutting the tiles with a tile cutter and a tile wet cutter. Setting out for the feature. Tiling the kitchen and grouting before the day is finished.

Tuesday

Polishing off the previous days work and silicone sealing to complete the tiled kitchen. Setting out and tiling to, and around windows and tiling down to the floor on a large area.

Wednesday

Finish off previous days tiling and then talks on tile adhesive and grouts for different situations. Tiling tools and tiling tool kits explained. Marking and cutting tiles around obstacles such as toilet waste pipes, basin pedestals, awkward angles / corners and door architrave profiles. Battening out of a bathroom including preparation and setting out. Start tiling your bathroom.

Thursday

Complete tiling the bathroom ensuring cuts to the bath, bath ends and shower pipes are appropriate for customer inspection. Drilling holes in tiles. Full measuring and quoting, preparing quotes for customers.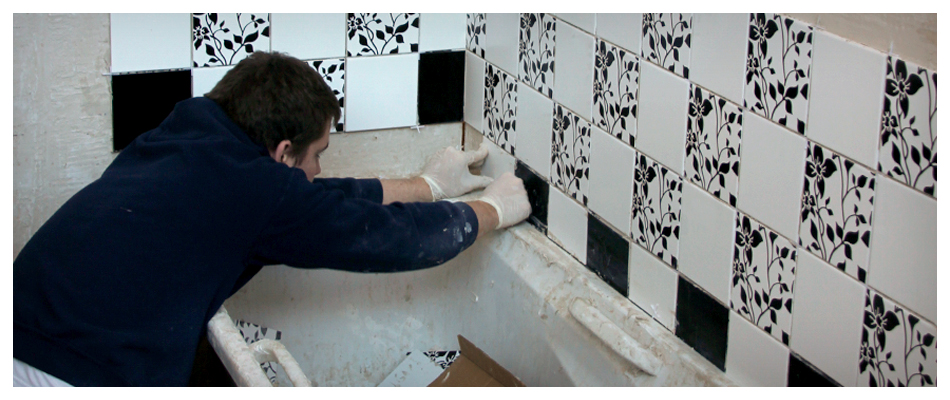 Friday

Preparing, setting out and tiling of the bathroom floor. Tiling Question sheet hand in time and answering of any further questions. Completion of hand out folders and finish with tiling course level 1 certificate presentation.

Second week of this 10 day course.
Monday

Tiling the kitchen but with diamond splashback going up to funnel. Tiling with diamond inserts either side and also tiling the kitchen funnels unlike the previous week. Grout the kitchen ready to silicone and polish on Tuesday.

Tuesday

Setting out with windows and full windows. Tile around a window inside and out. Finish and grout.

Wednesday & Thursday

Wet rooms, tanking, plunge cutting, and naturals including cutting and sealing. Tile a large area within the bathroom and introduce a feature within the room. Diamond drilling around waste and supply pipes including 4"soil pipe drilling.

Friday

Tiling in the bathroom on the floor. Installing under-floor heating then tiling on it. Any final questions answered. Certificate presentation.

Extra content covered on every YTA course
Tricks of the trade throughout the course
Full Measuring and In-Depth Quoting based on your full size kitchens and bathrooms.
Marketing Techniques
Business cards, logo design and how to advertise
Insurance, TAX, CIS scheme and CSCS cards
Business Start Up
Course progression and NVQ's
Please feel free to arrange a visit prior to booking. Take the tour and have a chat to students actually on the course.
To book this course we require a £200 deposit. The £900 balance is then due on your first day.
CITB Level 1 Certificate in Wall and Floor Tiling Course = £1100 including vat.

To book please phone or the YTA Team
YTA TRAINING AND ASSESSMENT LTD
Unit 12a Factory Street, Dudley HIll, Bradford, BD4 9NW, West Yorkshire.
Tel: 01274682199
For more information please phone or fill in the enquiry form on the contact page
Courses are held every week Monday to Friday.
All Course Times are: 9.00am- 16.00pm