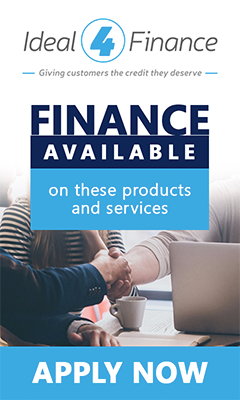 5 Day Intensive Wall and Floor Tiling Course
£450 including vat
This is our intensive 5 day wall and floor tiling course and is suitable for complete beginners with no previous experience, enthusiastic DIY'ers, other tradespersons wishing to enter the tiling industry. We have no more than 5 tiling students per instructor.
Prior knowledge of tiling is not needed to start the course as we can start straight from scratch or if you have some prior skills we can tailor the course to suit your needs. With a low student to trainer ratio in specific tiling training bays we can differentiate to each students needs and add more complex aspects to the course should you learn quicker than others.
Our target is to have you leave the tiling course armed with enough skills, information and confidence to begin your new tiling career as a professional tiler and make a success of it, as many of our former students have. Our latest effectiveness poll returned 23 out of 30 students have set up and are enjoying their new self employed tiling careers.
Our tiling courses are unique in that we provide a tiling information pack that we have built up over the years with lots of helpful tips and advice, a 'tiling manual' if you like showing everything from setting out a room with different obstacles to which tiling adhesives and primers are needed for different substrates. The 'tiling manual' doesn't take the place of tutored learning but it is always there as a reference after the course.
Please feel free to book a visit and have a look around the centre and chat to tiling students already on the tiling course!!
The tiling course will be conducted as if you were involved in a tiler's working week going through all the stages of conducting everyday tiling projects.
Qualification / Progression Route
CITB Level 1 Certificate in Wall and Floor Tiling (explained including unit accreditation route)
CITB NVQ Level 2 Certificate in Wall and Floor Tiling – We are an NVQ centre and can advise on your next steps towards gaining an NVQ Level 2 in tiling.Please feel free to arrange a visit prior to booking. Take a tour of the tiling training area or the full training centre and have a chat to students actually on the course.
5 Day Intensive Wall and Floor Tiling Course: the week detailed with pictures
Monday

Starting with health and safety and then moving on to preparing surfaces and setting out tiling of the kitchens. Cutting the tiles with a tile cutter and a tile wet cutter. Setting out for the feature. Tiling the kitchen and grouting before the day is finished.

Tuesday

Polishing off the previous days work and silicone sealing to complete the tiled kitchen. Setting out and tiling to, and around windows and tiling down to the floor on a large area.

Wednesday

Finish off previous days tiling and then talks on tile adhesive and grouts for different situations. Tiling tools and tiling tool kits explained. Marking and cutting tiles around obstacles such as toilet waste pipes, basin pedestals, awkward angles / corners and door architrave profiles. Battening out of a bathroom including preparation and setting out. Start tiling your bathroom.

Thursday

Complete tiling the bathroom ensuring cuts to the bath, bath ends and shower pipes are appropriate for customer inspection. Drilling holes in tiles. Full measuring and quoting, preparing quotes for customers.

Friday

Preparing, setting out and tiling of the bathroom floor. Tiling Question sheet hand in time and answering of any further questions. Completion of hand out folders and finish with tiling course level 1 certificate presentation.

By the end of the 5 Tiling Course, you will have covered the following:
Health and Safety (tool safety and lifting technique)
Surface Preparation (priming, ply boarding, cement board)
Correct tiling adhesives and tiling grouts for differing situations
Tiling Setting out (tiling a wall, tiling a floor, tiling around a window, tiling a kitchen and tiling a bathroom)
Tiling on uneven walls
Tiling techniques
Use of tile trims
Use of all tiling tools and tiler's FULL tool kit explained such as different tiling trowels and tile cutters and tile saws.
Differing tile types and characteristics such as Ceramic and Porcelain. (Natural tiles covered on the advanced course or '2nd week of tiling')
All aspects of cutting and drilling tiles (pipe holes, curves, toilet wastes, plugs, door ways, bath sides and shower pipes)
Silicone sealing and removal
Tricks of the tiling trade throughout the tiling course
Full Measuring and In-Depth Quoting based on the full size kitchens and bathrooms you will be working in on the tiling course. Produce a tiling quote.
Marketing Techniques for a tiling business
Business cards, logo design and how to advertise
Insurance, CIS scheme and CSCS cards
Business Start Up
Extra content covered on every YTA course
Tricks of the trade throughout the course
Full Measuring and In-Depth Quoting based on your full size kitchens and bathrooms.
Marketing Techniques
Business cards, logo design and how to advertise
Insurance, TAX, CIS scheme and CSCS cards
Business Start Up
Course progression tiling qualifications and tiling NVQ's
Please feel free to arrange a visit prior to booking. Take the tour and have a chat to students actually on the course.
The 5 day intensive tiling course is £450 including vat.

To book please phone or the YTA Team
YTA TRAINING AND ASSESSMENT LTD
Unit 12a Factory Street, Dudley HIll, Bradford, BD4 9NW, West Yorkshire.
Tel: 01274682199
For more information please phone or fill in the enquiry form on the contact page
Courses are held every week Monday to Friday.
All Course Times are: 9.00am – 16.00pm